ABOUT C.U.R.E

Co-founders, Rosemarie Odom and Roseann Rossetti, were introduced to the AIDS Memorial Quilt in 2001 as volunteers for a World AIDS Day display in Plano, Texas. So moved by this extraordinary work of art they began their journey to bring AIDS education and awareness to North Texas. Along the way a core group of friends and supporters joined them in their endeavor and C.U.R.E. was born.  

A strong association with The Names Project Foundation has afforded us the opportunity to reach out to other community organizations, corporations, churches, and more to further the mission of C.U.R.E. and focus the community to the number of people still dying because of this virus and how much more work still needs to be done.

Our goal is threefold: first to encourage others to take action in the fight against HIV/AIDS, second to focus on HIV/AIDS education and outreach to the youth, women and community members of diverse ethnic backgrounds, and lastly to present a public means of remembrance and healing. The AIDS Memorial Quilt is an integral part of our mission. It is a visual reminder that this virus is not a disease of another era but still is and has been infecting generations of people.

 Roseann Rossetti and Rosemarie Odom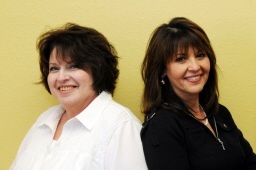 OUR MISSION

C.U.R.E. is a not for profit organization resolved to combat the continuing risks and stigma associated with HIV/AIDS
OUR VISION

C.U.R.E.'s vision is to unite cross generational and multi-cultured communities to inspire and promote social change 
OUR GUIDING PRINCIPLES

To advocate for persons both affected and infected by HIV/AIDS 
To enhance respect, dignity, and inclusion for everyone...everywhere 
To present the historical significance of the AIDS pandemic through the exhibit of the internationally recognized AIDS Memorial Quilt
As C.U.R.E. is growing we are expanding our board of directors. If you would like to work with us and have an interest in joining our board you can download our 

board application 

and submit it for review to 

roseann@curentx.org

.